How do I dismiss or snooze notifications on 'my orders'?
You can now see suggested tasks on the 'my orders' page. Want to mark a notification as done, or come back to it later?
You will now see 'your tasks' on the 'my orders' page, reminding you of actions you might want to take next.
The new task list reminds you to order coffees you have sampled before shipment closing dates, pay invoices and order warehouse releases.
You can dismiss these notifications at any time by clicking 'dismiss', or snooze a warehouse release reminder for 7 days. The notifications will not be removed until you dismiss them.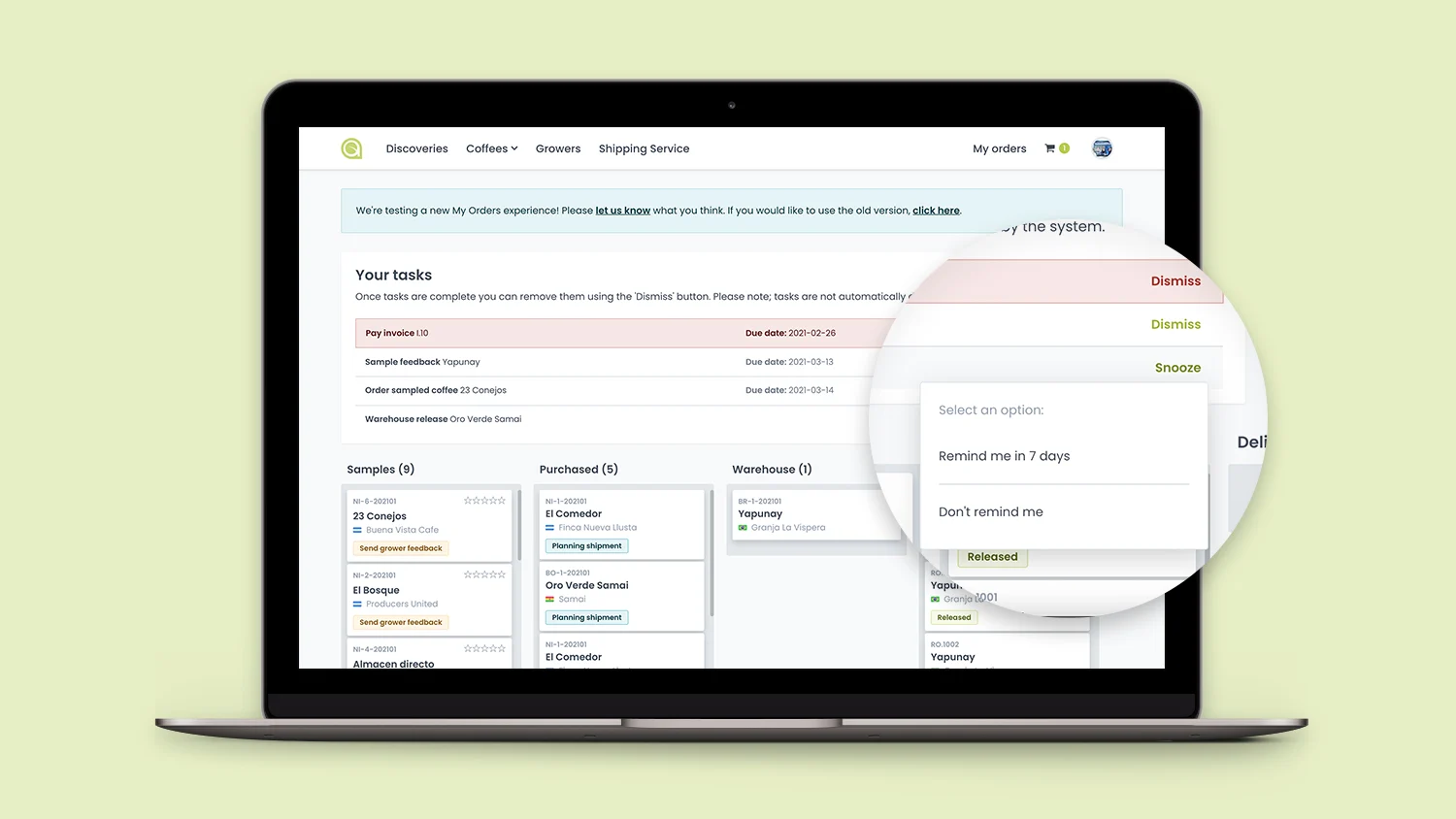 For more information about the new my orders, please visit the blog post here.