I'd like to buy the same coffee again next year. How do I get notified when the coffee is available again next harvest?
Keep an eye on the weekly digest email in your inbox. When a producer you have purchased from in the past has coffee available, you will see them in the weekly digest in the section "Your Favourite Producers".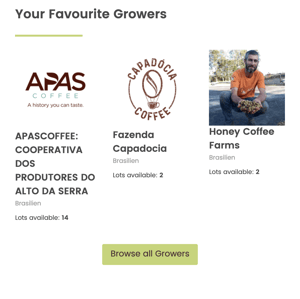 In the meantime, reach out to your coffee producer and inform them about your needs. Keep in touch through the platform, the best relationships are all year around!