What does it mean if a producer profile is owned by the seller?
When a seller on Algrano creates or edits a producer profile, it can be stated that the producer is 'owned' by the seller.
Provide this information if your seller business organization produces the coffee you sell. Like this, a coffee lot can be linked directly to the producer, which looks as follows: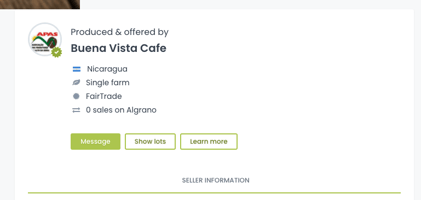 Like this, roasters can easily see whether they are directly buying from the coffee producer or from an intermediary.
To change whether a producer profile appears as 'own' on the platform, go to the respective producer profile page and open the settings: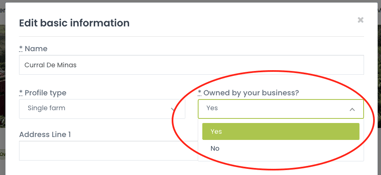 It will then appear as 'own production' in your list of profiles: