A producer profile is a dedicated page on the Algrano marketplace to showcase the producer of a coffee lot. The producer can be a single farm, a group of farms, an association, a cooperative or a washing station/factory. You can choose the suitable option under "Type of production" on the profile form.
The profile should contain detailed information about the producer organization, including the post-harvest processes, the number of employees, projects, etc. and may be enriched with images. This is important to provide transparency of each lot for buyers and to increase buyer's confidence.
Every coffee lot that is available for sale on Algrano is linked to a producer profile to ensure full traceability. So whenever a new coffee lot is created, the seller must assign a producer profile to it.
A producer profile on Algrano is managed by the organization that is selling coffee on Algrano. Therefore, the selling organization is responsible for all the content of a producer profile, for replying to roaster's messages, etc.
If you are selling only coffees produced by you, you can have a single producer profile for your business. If you are selling coffees produced by others, you should create profiles for the producers you are representing. There may be several producer profiles managed by one seller. An exemplary structure is depicted below.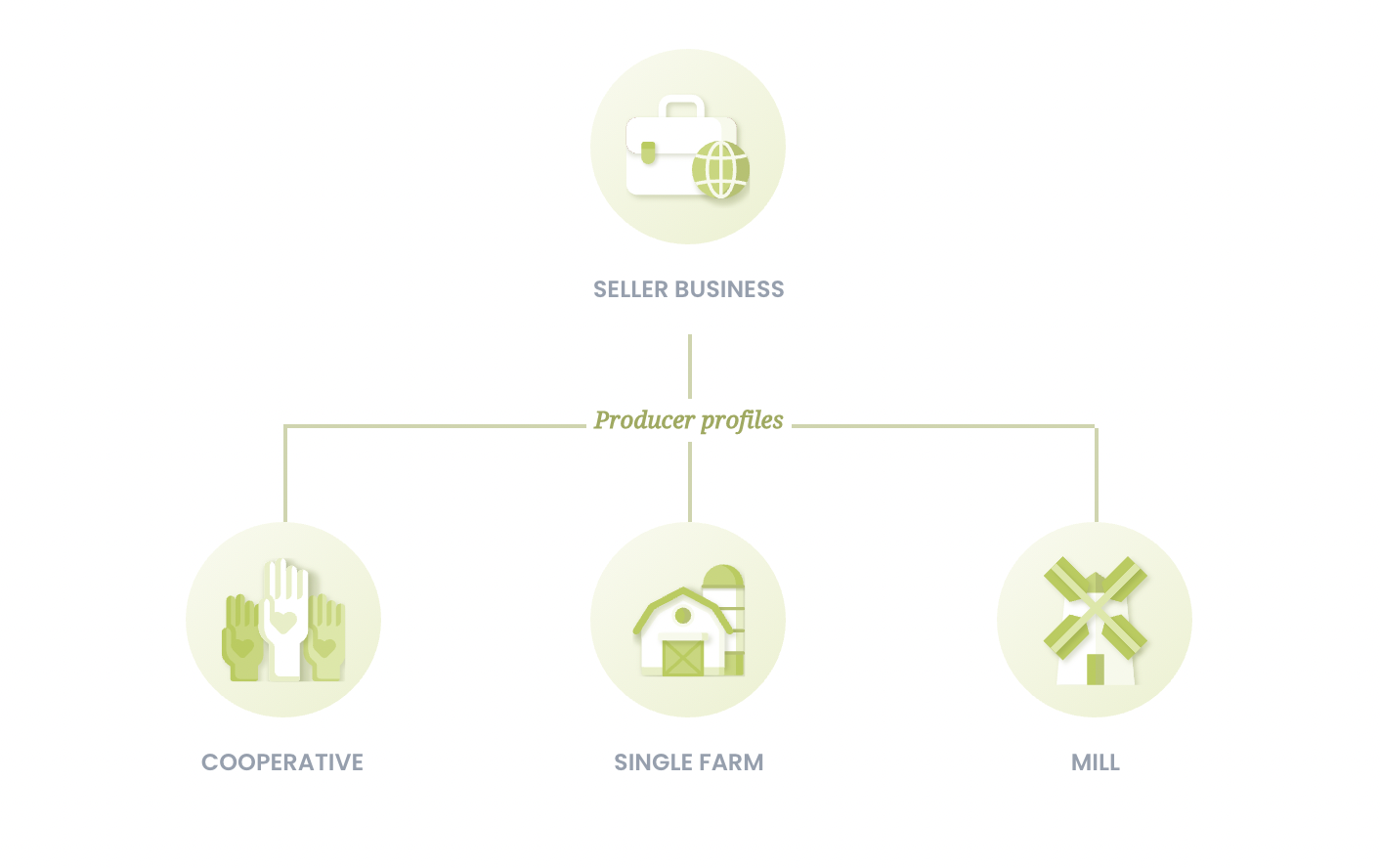 Examples
A single farm that is selling directly has usually just one profile.
A seller in Brazil or Colombia may have a profile for the cooperative to sell blends and several farm profiles to sell single-farm coffee lots.
A seller in Ethiopia might just have a profile for a washing station he is managing - where the coffee of many different growers is produced.
To get an overview of all the profiles you have in your account, go to algrano.com/en/producer-profiles. From there, you may also create new profiles.