A seller business is an organization in coffee producing countries that acts as a seller on the Algrano marketplace. It is usually managed by a user which is an employee of the organization.
The seller acts as the main point of contact for Algrano but also for roasters.
The seller fully manages all the coffee lots (offers) and producer profiles in the account. The seller is therefore responsible for the description, pricing and quality evaluation of the coffee offered on the Algrano platform.
When a roaster writes a message through the platform, the seller will receive this.
When a sample order or an order is created, the seller is notified through the platform.
A seller may produce coffee but can also act as a representative for different coffee producers. A seller may export the coffee on its own or can choose to export through another organization.
Examples of different seller types include single farms, group of farms, association, cooperative, washing station(s), mill, commercial representative, trader, exporter, others or a combination of those.
The seller is created when signing up on Algrano. The seller does not appear with a profile on Algrano, but is visible on the coffee lot (offer). If a seller wants to offer coffee on Algrano, he has to create a profile and get verified first.
Here is an example of how a seller might organize multiple producer profiles in the account: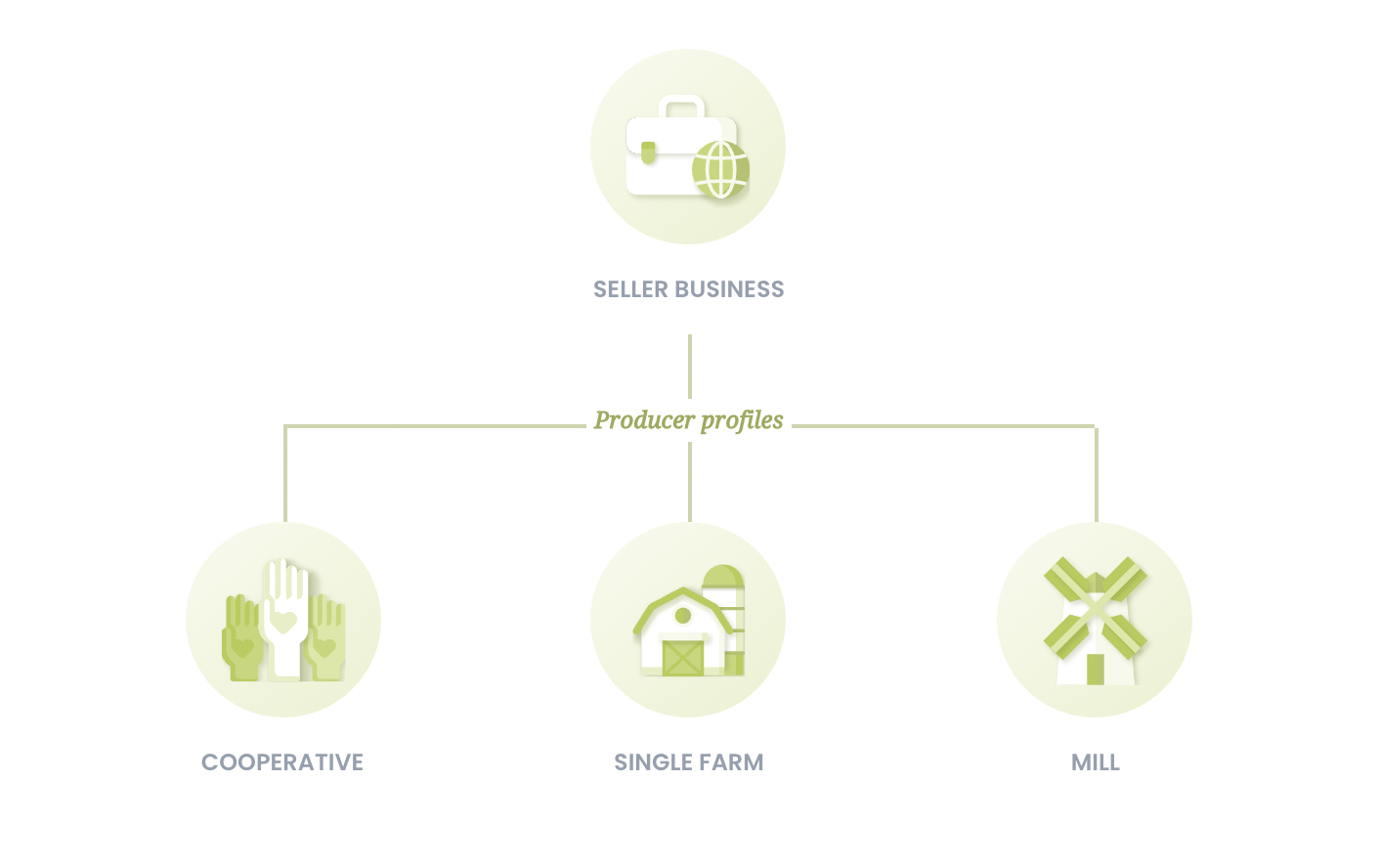 Examples
A single farm that is selling directly has usually just one profile.
A seller in Brazil or Colombia may have a profile for the cooperative to sell blends and several farm profiles to sell single farm coffee lots.
A seller in Ethiopia might just have a profile for a washing station he is managing - where the coffee of many different growers is produced.